Selection Special Port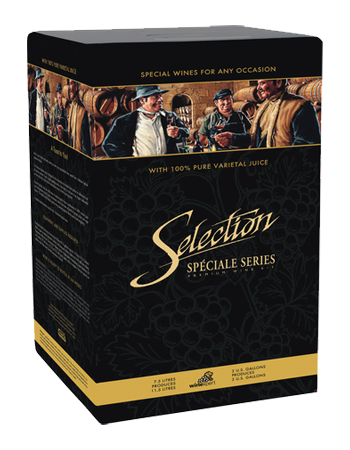 Title:
Selection Special Port
Dessert (Port) Wine Making Kit - Selection Speciale Premium Wine Kit. Rich, warm and generous in character, this full-bodied classic has been prepared to meet the demands of even the most discerning palates. Bold, with a distinctively long fruity aftertaste. Perfect to complete a meal. - 12.3 liters/3.25 gallons - Makes up to 11.5 liters/3 gallons. Approx. 30 - 375ml bottles. Ready to bottle in 6 weeks.
Note This is a product that we order in on request, please allow for extra delivery time when ordering.