Vienna Lager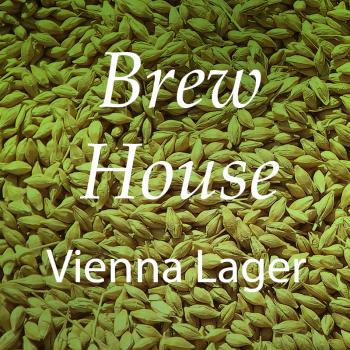 Title:
Vienna Lager - Whole
Beer Description
Our take on a Vienna Lager. A darker lager with more of an emphesis on malt character, by the use of Vienna and Munich malts instead of regular Lager or Pilsner malts. This one in particular has a nice floral back-drop from the Liberty, which also imparts some mild spice.
Total Grain Weight: 5.0Kg
Ingredients:
Weyermann Vienna
Weyermann Munich
Gladfield Dark Crystal
Carafa T3
Pacific Gem
Liberty
*includes
Beer Nutrient
Kettle Finnings
Makes: 23 Litres
Colour: Dark Gold
IBU: 23.1
OG: 1.052
FG: 1.012
ABV: 5.3%
NOTE: This recipe pack does not include yeast.
We suggest, if you have temperature control, using either a pack of Munich Lager 2308 or 2 packets of Saflager S-23 yeast.
However if you don't have temperature control we recommend 1 packet of Kolsch 2565 or 1 packet of Safale US-05
Yeast is in the quick add section below
Our recipe packs are packed on the day you order to ensure freshness of both grains and hops.