The Brewhouse NZ Pale Ale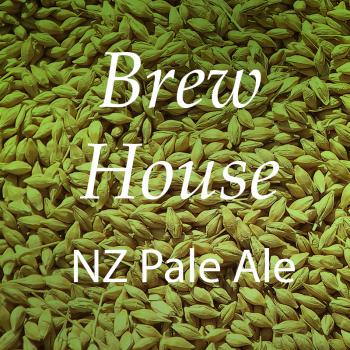 Title:
The Brewhouse NZ Pale Ale - Whole
Description:
This was our first developed NZ Pale Ale with the Robobrew, After a bit of development, we landed on this, a balanced NZ hopped pale ale, combining the flavours of Waimea, Taiheke, and Wai-Iti to bring forth such characteristics as Citrus, hints of grapefruit, and subtle peach and pine. All backed with a malt blend to suit..
Total Grain Weight: 4.85Kg
Ingredients:
Gladfield American Ale
Gladfield Medium Crystal
Gladfield Gladiator
Gladfield Sour Grapes
Waimea
Taiheke
Wai Iti
*includes
Beer Nutrient
Kettle Finnings
Makes: 23 Litres
Colour: Amber-Gold
IBU: 37
OG: 1.049
FG: 1.011
ABV: 5.0%
NOTE:This recipe pack does not include yeast. We suggest using either 1056 or US-05 yeast. Yeast is in the quick add section below
Our recipe packs are packed on the day you order to ensure freshness of both grains and hops.