Settlers Tipple American Brown Ale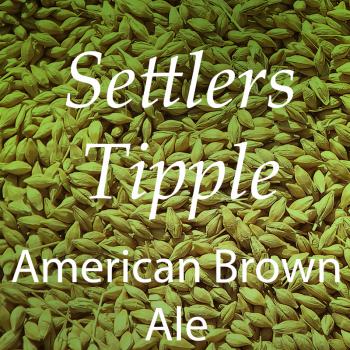 Title:
Settlers Tipple American Brown - Whole
Beer Description
This American Brown Ale, has a plethora of characteristics from the malts alone, sweetness, maltyness, roastiness which is all paired with a soft bitterness from the Pacific Gem, and packed with earthy, spicy and citrus notes from the Columbus.
Total Grain Weight: 4.90Kg
Ingredients:
Maris Otter
Gladfield Dark Crystal
Weyermann Carapils
Bairds Brown
Bairds Chocolate
Carafa T3
Pacific Gem
Columbus
*includes
Beer Nutrient
Kettle Finnings
Makes: 23 Litres
Colour: Light to Medium Brown
IBU: 25.9
OG: 1.050
FG: 1.011
ABV: 5.1%
NOTE: This recipe pack does not include yeast.
We suggest using either American Ale 1056 or 1 packet of Safale US-05 yeast. Yeast is in the quick add section below
Our recipe packs are packed on the day you order to ensure freshness of both grains and hops.