Lucky Charms Irish Red Ale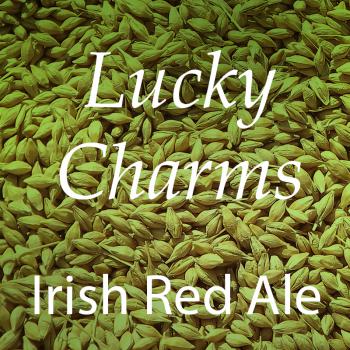 Title:
Lucky Charms Irish Red Ale - Whole
Please ensure you select whether you want the grain crushed or kept whole
Beer Description
A classic Irish Red Ale style beer. Balanced malty characteristics are brought through a careful combination of malts paired with the soft floral aromas from East Kent Golding, and Motueka hops.
Total Grain Weight: 4.74Kg
Ingredients:
Maris Otter
Gladfield Supernova
Melanoidin
Gladfield Biscuit
Gladfield Redback
Bairds Roasted Barley
East Kent Golding
Motueka
*includes
Beer Nutrient
Kettle Finnings
Makes: 23 Litres
Colour: Dark Amber
IBU: 26.8
OG: 1.045
FG: 1.011
ABV: 4.4%
NOTE:This recipe pack does not include yeast. We suggest using either Irish Ale 1084 or 1 packet of Safale S-04 yeast. Yeast is in the quick add section below
Our recipe packs are packed on the day you order to ensure freshness of both grains and hops.