Impaler Pils All Grain Kit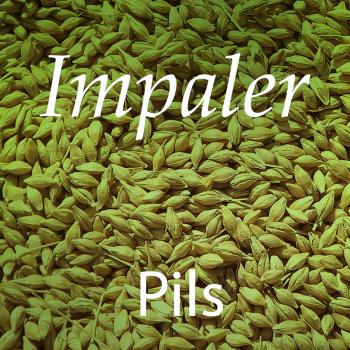 Title:
Impaler Pils - Whole
Beer Description
This single hopped lager is a strait shooter, nothing overly complex, just a good old fashioned thirst quenching brew. It's floral, and fruity characteristics, paired with restrained alcohol percentage makes it ideal for a mid-summers afternoon session beer.
Total Grain Weight: 5.38Kg
Ingredients
Malteurop Pilsner
Gladfield Wheat
Gladfield Gladiator
Weyermann Acidulated
Palisade
*includes
Kettle finnings
Yeast nutrient
Makes: 23 Litres
Colour: Golden/Straw
IBU: 24
OG: 1.049
FG: 1.011
ABV: 4.6%
This recipe pack does not include yeast. 1 pack of US-05 yeast or using 2 packs of 2112 Wyeast California Lager or 1 pack and making a yeast starter as this beer is a Pilsner, so a larger cell count is very beneficial. Yeast and dry malt are in the quick add section below
Our recipe packs are packed on the day you order to ensure freshness of both grains and hops.