Honey Lager All Grain Kit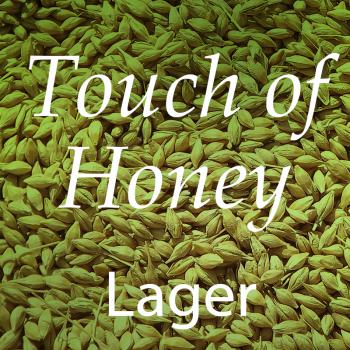 Title:
Honey Lager - Whole
Beer Description
This easy going Lager provides typical noble hop characters from the Wakatu (NZ Hallertau), backed with some delicious yet carefully balanced honey notes from the Carahell. Perfect for a hot summers day!
Total Grain Weight: 4.60Kg
Ingredients
Malteurop Pilsner
Weyermann Carapils
Weyermann Carahell
Wakatu
*includes
Kettle finnings
Yeast nutrient
Makes: 23 Litres
Colour: Straw
IBU: 14
OG: 1.043
FG: 1.009
ABV: 4.6%
This recipe pack does not include yeast. We suggest using a pack of either 2124 (Wyeast Bohemian Lager) and making a yeast starter as this is a lager, or 1 packet of Us-05 if you don't have temperature control, or 2 packets of Fermentis W34-70. Yeast and dry malt are in the quick add section below
Our recipe packs are packed on the day you order to ensure freshness of both grains and hops.