Hazed & Confused NEIPA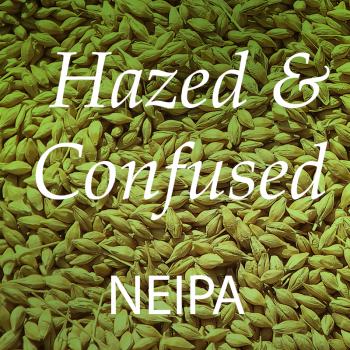 Title:
Hazed & Confused NEIPA Whole
Please ensure you select whether you want the grain crushed or kept whole
Beer Description
Not for the faint of heart, this oat filled juice explosion takes things to the next level with over 15% of oats, balanced by Gladfield American ale malt and a touch of golden promise to add a hint of nutty sweetness. On top of this, generous amounts of Mosiac, Simcoe, and Amarillo have been added for maximum hop saturation.
Total Grain Weight: 6.5kg
Ingredients:
Gladfield American Ale Malt
Thomas Fawcett Golden Promise
Flaked Oats
Gladfield Gladiator
Gladfield Wheat
Pacific Jade
Citra
Mosiac
Simcoe
*includes
Yeast nutrient
Kettle finings
Makes: 23 Litres
Colour: Hazy gold
IBU: 36
OG: 1.066
FG: 1.015
ABV: 5.7%
NOTE: This recipe pack does not include yeast.
We suggest using either 2 packs of 1318 Lonon Ale III or WLP066 London Fog (or 1 and make a starter). Yeast is in the quick add section below
Our recipe packs are packed on the day you order to ensure freshness of both grains and hops.