Garage Project Pernicious Weed Clone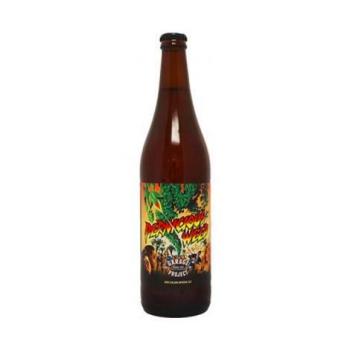 Title:
Garage Project Pernicious Weed Clone - Whole
Beer Description
A big NZ IPA bursting with grapefruit and stone fruit characteristics. Flavoured with an abundance of Nelson Sauvin and Rakau hops.
Total Grain Weight 6.54Kg
Ingredients:
Malteurop Pale Ale
Weyermann Carapils
Weyermann Carared
Dextrose
Nelson Sauvin
Rakau
*includes
Beer Nutrient
Kettle Finnings
Makes: 23 Litres
Colour: Deep gold
IBU: 83.8
OG: 1.071
FG: 1.011
ABV: 8.0%
NOTE This recipe pack does not include yeast. We suggest using either 1056 or US-05 yeast. Yeast is in the quick add section below
Our recipe packs are packed on the day you order to ensure freshness of both grains and hops.
Please note this is not a recipe endorsed by the brewery, but our attempt at recreating a top notch drop