Citra India Pale Ale All Grain Kit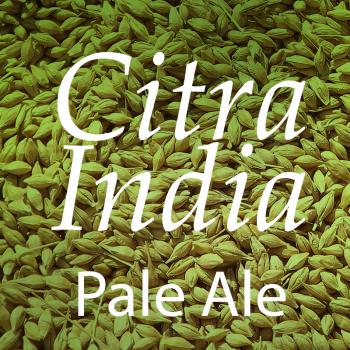 Title:
Citra Pale Ale -Whole
Beer Description
This American IPA delivers a clean malt backbone with a punchy but not over the top bitter bite. Beer finishes with a strong Citra punch with tropical tones it is famous for, Grapefruit and passionfruit
Total Grain Weight 6.0Kg
Ingredients
Gladfield American Ale
Gladfield Light Cyrstal
Gladfield Toffee
Pacific Gem
Citra
*includes
Kettle finnings
Yeast nutrient
Makes: 23 Litres
Colour: Copper
IBU: 55
OG: 1.060
FG: 1.015
ABV: 6.0%
This recipe pack does not include yeast. We suggest using 2 packs of either 1272 or US-05 yeast or making a yeast starter as this beer is a bit higher in alcohol. Yeast and dry malt are in the quick add section below
Our recipe packs are packed on the day you order to ensure freshness of both grains and hops.