Beeched Porter All Grain Kit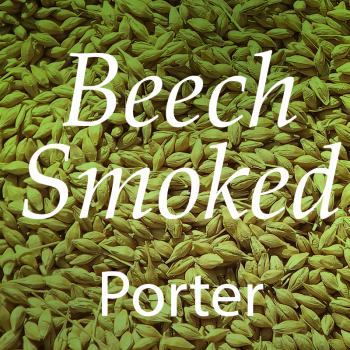 Title:
Beeched Porter - Whole
Beer Description
A smokey porter, with hoppy earthy hints, backed with subtle hop spiciness is what you will find packed into this brew. Whether for the porter enthusiast, or a winter tipple, this brew is sure to infuse you with a soft mouthful of malty goodness!
Total Grain Weight 5.75Kg
Ingredients
Maris Otter
Weyermann Smoked
Carapils
Flaked Oats
Baird Roast Barley
Bairds Black
Goldings
Taiheke
*includes
Kettle finnings
Yeast nutrient
Makes: 23 Litres
Colour: Dark Chocolate Brown
IBU: 31
OG: 1.058
FG: 1.013
ABV: 5.9%
This recipe pack does not include yeast. We suggest using 2 packs of either 1318 (Wyeast London Ale III) or 1 Pack and making a yeast starter or 2 packs of S-04 yeast. Yeast and dry malt are in the quick add section below
Our recipe packs are packed on the day you order to ensure freshness of both grains and hops.