Cantina Cabernet Sauvignon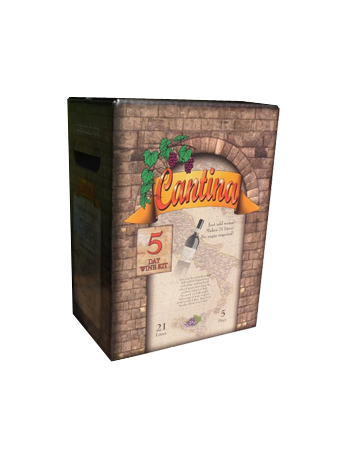 Title:
Cantina Cabernet Sauvignon
Truly a 'super' Tuscan, this wine has cassis and plum flavours with mineral hints and is superbly structured, with ripe tannins and a lingering finish.Ready to drink in just 5 days! Everything you need is already in the box - just add water to make 21 litres of high quality Italian wine.
Please note: Some wine kits may need to be ordered in by special request. If you have any doubts please don't hesitate to get in touch to make sure we have the kit you're looking for in-store.