Ultra 8 Turbo Yeast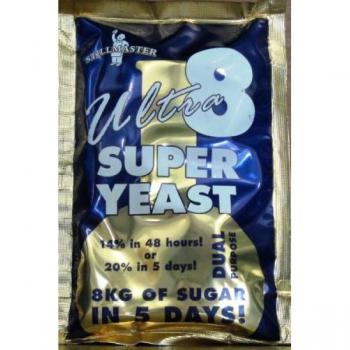 Title:
Ultra 8 Turbo Yeast
Directions:
Pour 21 Litres of 40c water into your fermenter. Add 6Kg (for 14% alcohol in 48 hours) or 8Kg (for 20% alcohol in 5 days) of sugar and mix well until completely dissolved. Then add 1 sachet of Stillmaster Ultra 8 and stir for 1 minute. Leave to ferment at 20-32c.
Note: Fermentation times above may vary depending on ambient air temperature.
Important:Do not use an airlock.