Robobrew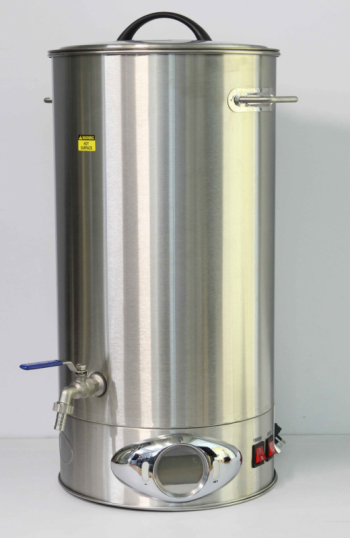 Robobrew Gen. 2
This awesome little brewery is the complete turnkey solution to all grain brewing.
For any all grain brewer wanting to get into this fantastic hobby this is the perfect first step.
FAST – Fast to setup, brew and clean up
EASY – Very simple and intuitive design
VALUE – Great value for money
The 35L system is designed to do brews up to 30L so there is enough head space during the boil.
This Brewery system can be run of a single phase 240v standard power outlet.
System Includes:
- Immersion Chiller
- Digital Backlit Temperature Control/Display
- Malt Pipe
- Dual Element Control
- Stainless 1/2inch Ball Valve
This product will be delivered week of 2/12/19 as our products are delivered into store after Black Friday promotion 29/11