Mangrove Jacks Workingman's Stout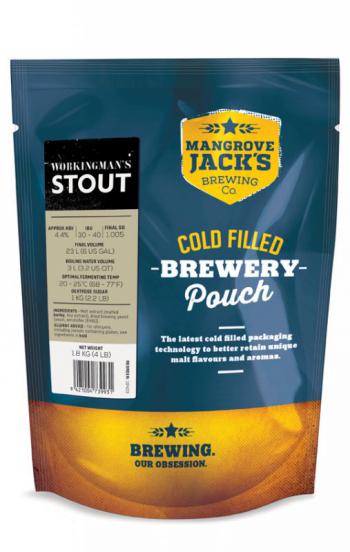 Title:
Mangrove Jacks Workingman's Stout
Pours dark black, with tan head. Berry fruit aroma, with a touch of coffee and chocolate. Initial sweet malt flavour smooth with full roasted malt character throughout with dark fruits and dark chocolate notes.
This kit requires either Dextrose, an enhancer or an additional can of plain malt extract.
To obtain optimal results it's also recommended to change the yeast. For this kit we recommend either the Safale US-05, or the Safale S-04 if you wanted to produce a more English style stout.
Brand:
Mangrove Jacks Traditional Pouches