Copper Tun Cold Water Cleaner Sachet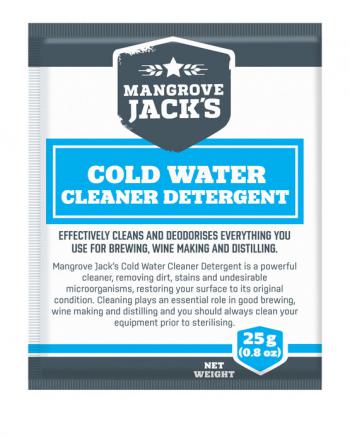 Title:
MJ Cold Water Cleaner Sachet
Effectively Cleans and deodorizes everything you use for brewing, wine making, and distilling.
Mangrove Jack's Cold water cleaner detergent is a powerful cleaner, removing dirt, stains, and undesirable microorganisms, restoring your surface to it's original condition. Cleaning plays an essential role in good brewing, wine making and distilling and you should always clean your equipment prior to sterilising.
USAGE: One Sachet (25g per 5 litres of water)