Self Suffinciency: Preserving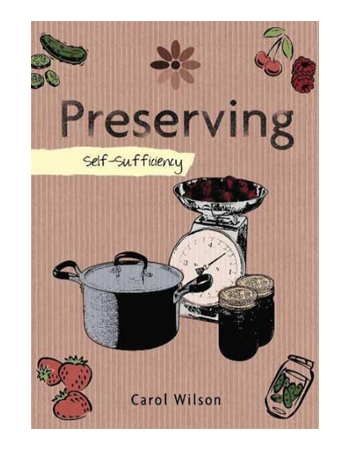 Title:
Self Suffinciency: Preserving
As Carol Wilson shows in this practical and inspirational book, there are several different methods of preserving fruits and vegetables and all give delicious results. Jams, jellies, fruit butters and curds, bottled fruits, chutneys, pickles and salted vegetables are all practical and economical ways to preserve seasonal produce. And you don't need a load of kitchen gadgets and equipment to get started: a heavy-based pan, a funnel, a sugar thermometer and a selection of glass storage jars are all you need! Most fruits and vegetables can be used for preserving, and what better and more satisfying way to use up home-grown or local produce than to purée, pickle, bottle or salt it and consume it throughout the year! Ingredients, popular fruits and vegetables, sugars, cooking techniques, along with storage information and helpful hints and tips followed by 60 delicious recipes make this book your one-stop guide to successful preserving.