Coopers Brewmaster Indian Pale Ale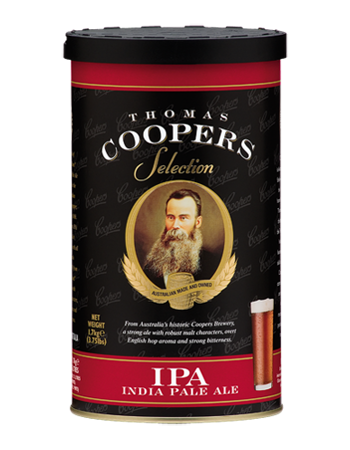 Title:
Coopers Brewmaster Indian Pale Ale
Early records of "Cooper and Sons" producing India Pale Ale can be found in the South Australian Advertiser, dated February 1868. Thomas Coopers IPA (India Pale Ale) produces a beer with all the hallmarks of a genuine IPA from the "mother land". A strong ale with robust malt characters and very high hopping levels. Use with 500g Light Dry Malt + 300g Dextrose.
This kit requires either Dextrose, an enhancer or an additional can of plain malt extract
To obtain optimal results it's also recommended to change the yeast. For this kit we recommend using the Safale US-05.