Black Rock India Pale Ale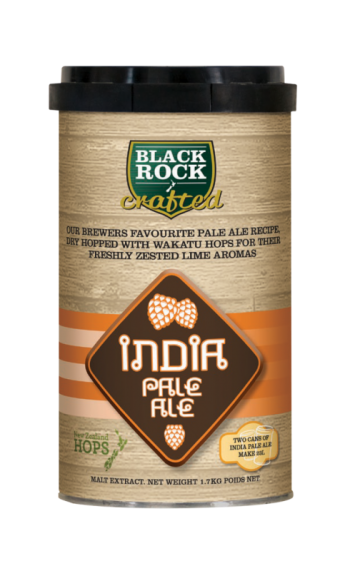 Title:
Black Rock India Pale Ale
Purchase two Black Rock Beer Kits and Receive a FREE Black Rock T-Shirt. While Stocks last, please put size in comments section at checkout. Sizes available S,M,XL,4XL .
This Black Rock Crafted IPA has been brewed with a high proportion of specialty ale malt, balanced by plentiful bitterness from a selection of New Zealand hops, with Wakatu hops added for their citrus and subtle floral aromas.
• Malts: Ale, Lager and Caramalt
• Bittering Hops: Green Bullet and Pacific Gem
• Aroma Hops (in the can): Wakatu
• Water - New Zealand Artesian Water
• Yeast - Premium Dry Brewing Yeast Sachet
Brewing suggestion is to combine 2 cans of India Pale Ale to make 23L.
Add extra dextrose or brewing sugar to boost the alcohol content as desired.
Contents:
Hopped Malt Extract
Yeast.